A Living Building Project Journey, Part-13
Looking Back at the Design Phases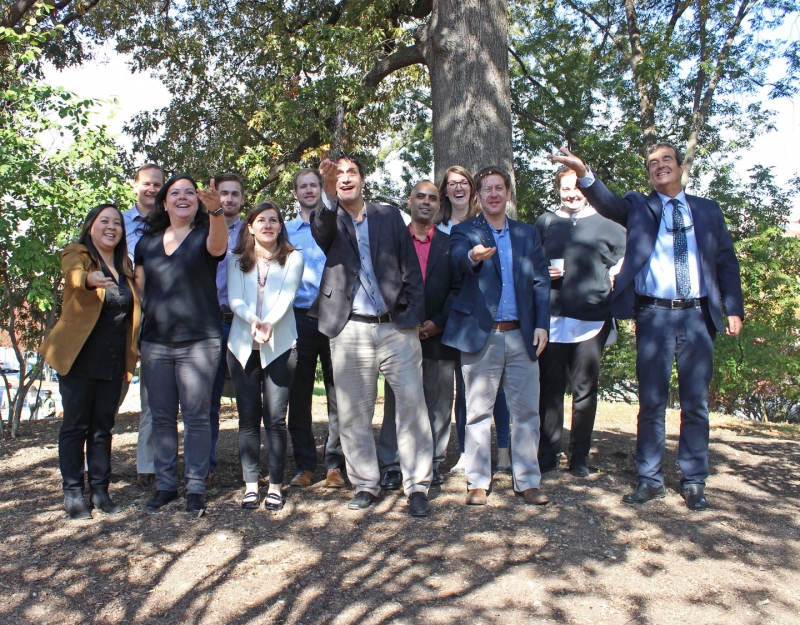 The 37,000-square-foot flexible sustainable research and education building recently completed design and the official construction launch was held on November 2, 2017. The project team is looking forward to the ramping up of construction activities in early 2018, with substantial completion planned for 2019.
Reconciling the building's program, budget, and requirements of the Living Building Challenge certification has been no easy task. As we conclude the design phase, we have asked design team members representing several key disciplines (Architecture, MEP, Landscape, Water Systems and Construction Management) to look back at the design process and reflect upon the following two questions from their perspective:
Which one factor has worked the most in the project's favor?
What was the biggest challenge that needed to be overcome?
Survey respondents were requested to keep their response to each question limited to two sentences. We hope the responses, tabulated below, provide a retrospective glimpse into the kinds of favorable factors and challenges that were perceived by the design team members on this unique project.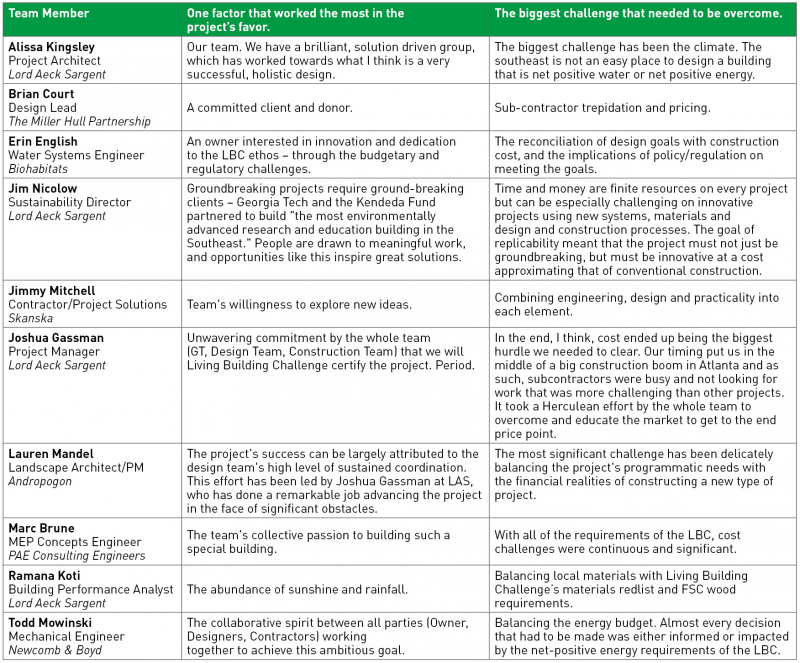 We will continue to report on the opportunities and challenges encountered throughout construction and the one-year post-occupancy performance period necessary for the Living Building Challenge certification. What has your experience been? Have any questions or comments for the design team? Do let us know in the comments section below.
Funded through a private grant from The Kendeda Fund, The Kendeda Building for Innovative Sustainable Design at Georgia Tech is expected to become a Living Building Challenge 3.1 certified facility – the built environment's most rigorous and ambitious performance standard. The project's design and build partners include architects Lord Aeck Sargent in collaboration with The Miller Hull Partnership, construction manager Skanska and design team consultants: Newcomb & Boyd, PAE Consulting Engineers, Uzun + Case, Biohabitats, Andropogon and Long Engineering.
Comments
---