LAS at Living Future
Members of our sustainable team will be in attendence and among presenters – we hope to see you there.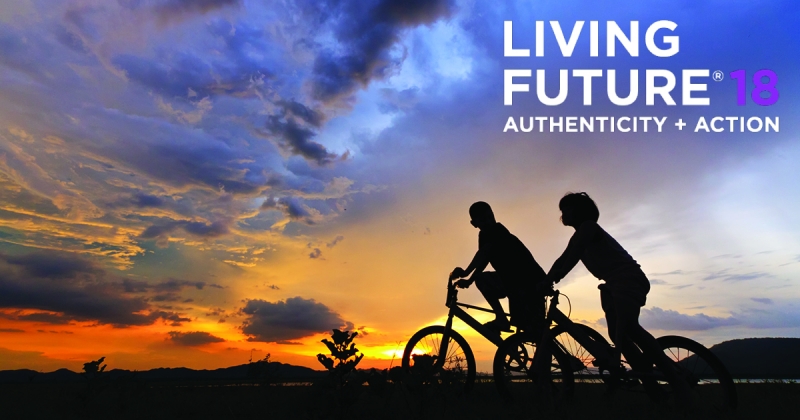 The 12th annual Living Future unConference, the leading event for regenerative design, will be held next month in Portland. Hosted by the International Living Futures Institute, the organization behind the Living Building Challenge, the unConference provides a forum for leading minds in the green building movement to make strides for a healthy future for all. This year's theme is "Authenticity & Action" and Lord Aeck Sargent's sustainability leaders Jim Nicolow, FAIA, LEED Fellow, and Joshua Gassman, RA, LEED AP BD+C are excited to once again be invited to present.
Director of Sustainability Jim Nicolow will be presenting in a session titled, "Taking Action to Advance Social Equity in the Workplace" (Conference Track: Organizational Best Practices, May 3rd at 3:45 p.m., Oregon Convention Center Room B117-B119).
Businesses are embracing the need for improvements to existing equity, diversity and inclusion programs. The challenge has been to advance these important issues in a robust, systematic and holistic fashion. Corporate social responsibility frameworks such as B Corp and Global Reporting Initiative (GRI) allow for a snapshot in time assessment of environmental and social performance but do not offer a clear roadmap for continuous improvement across a wide range of equity indicators. Leading businesses in the design, engineering, consulting, contracting and manufacturing sectors have adopted the JUST Program as a management tool to improve diversity at all levels of the organization, build a more inclusive corporate culture and enhance employee engagement efforts.
Jim will join a panel discussion with representatives from Bioconstrucción y Energía Alternativa, BurroHappold Engineering, BCCI Construction, and the Integral Group to discuss specific actions they have taken to advance social equity polices, programs and practices in their organizations. Lord Aeck Sargent earned our inaugural JUST label in February 2017, among the first 20 architecture firms in the world to do so, and we're excited about the opportunity to share our process and learn from others as we prepare for our biannual renewal of the label in 2019.
Sustainable Design Director Joshua Gassman will be presenting in a session titled, "Repurposing Salvaged Materials" (Conference Track: Healthy Materials, May 4th at 1:30 p.m., Oregon Convention Center Room A107-A109).
Understanding the need to reduce the impact on our waste stream from construction demolition, the session will explore the supply chain of waste, opportunities and challenges to salvaging materials, and value gained from repurposed materials. Presented in collaboration with our construction partner on the Kendeda Building for Innovative Sustainable Design at Georgia Tech, Jimmy Mitchel from Skanska USA Building, the goals of this session are to demonstrate authentic examples of repurposed materials and to have a discussion around the challenges of creating a reuse economy, energized with a mixture of perspectives from the design, construction, artist, NGO, and owner communities.
Joshua will also participate in the "Human Health and Materials Summit" (May 2nd from 1 to 5 p.m., Oregon Convention Center Room C123-C124). The leadership summit, facilitated by Nadav Malin, President and CEO of Building Green, will go beyond typical conversations on health in the built environment to explore material health at multiple scales. The goal is to get everyone in the room to work together toward transforming the materials economy together.
We hope you can join us in Portland next month for Living Future 18. But if not, look for a subsequent post afterward where Jim and Joshua share their experiences and takeaways from this year's conference.
Comments
---