Renewables Rising
Reflecting on Our History of Designing On-Site Renewable Energy Production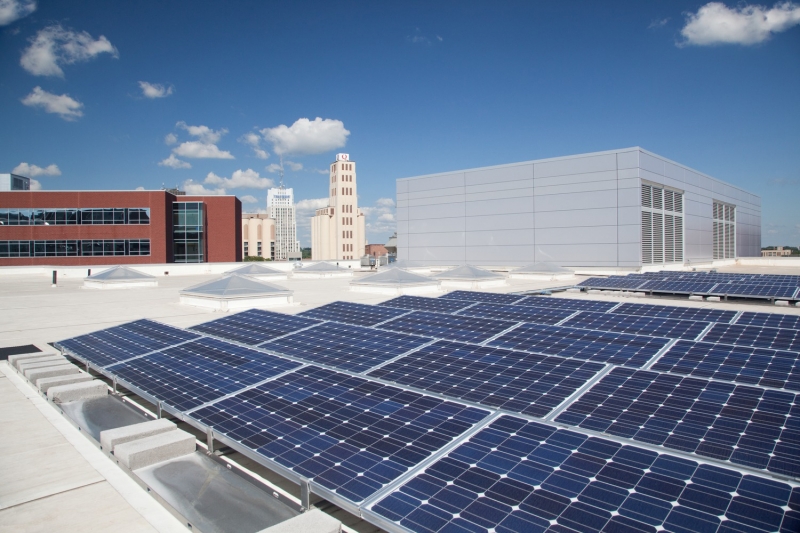 Renewable electricity production exceeded electricity produced in coal-fired power plants for the first time in U.S. history last month, with the Energy Information Administration estimating renewables outperformed coal by 16%. Unlike the grid-based fossil fuel electricity paradigm—where power is produced 'somewhere else,' as much of two-thirds of it is wasted, and buildings simply connect to the grid—architects and designers have a significant role to play in the nation's transition to a distributed, efficient, clean energy future where buildings power themselves.
While market forces are beginning to favor renewable energy ahead of the more traditional and polluting sources like coal, as evidenced by last month's milestone, the transition isn't yet happening quickly enough to prevent the most damaging effects of anthropogenic climate change. In February 2019, NASA announced that the five warmest years in recorded history have been the last five years.
States and municipalities are taking policy leadership, with the Sierra Club reporting that as of this month, five states and 121 cities have already established 100% renewable portfolio standards.
With buildings responsible for the majority of electricity consumption in the US, the A/E industry also has a responsibility accelerate the transition to renewably-powered buildings. We can do this by designing energy efficient buildings incorporating onsite renewable energy production and storage, which will reduce overall emissions, including waste and transmission losses, while improving the resilience of our built environment.
Ed Mazria issued the call for action in 2003, with his provocative Metropolis Magazine article titled, "Architects Pollute," and his 2030 Challenge proposed a path toward a renewable-powered built environment by the year 2030. Programs like renewable portfolio standards and the 2030 challenge, coupled with increasingly stringent energy codes, improvements in energy efficient technologies, and the steadily decreasing cost of renewable energy and energy storage are all making it easier to do the right thing.
As designers of the built environment, we take our environmental responsibility seriously. As our nation reaches these milestone events – events both positive, such as renewables out-producing coal for the first time ever, and negative, such as record high temperatures and accelerating extinctions – we're redoubling our commitment and reflecting on our history of environmentally-responsible building designs incorporating on-site renewable energy production.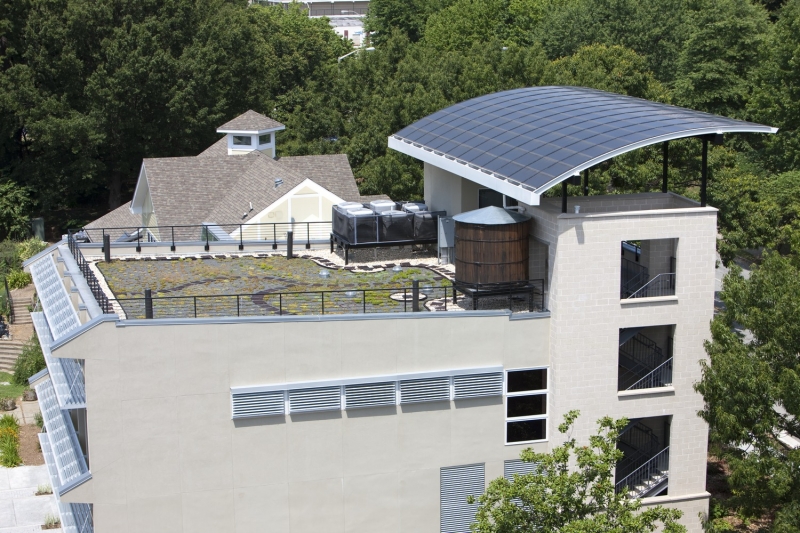 Southface Eco Office: Our first project to incorporate renewable energy featured an elevated photovoltaic array canopy that also harvests rainwater. The project is LEED Platinum certified.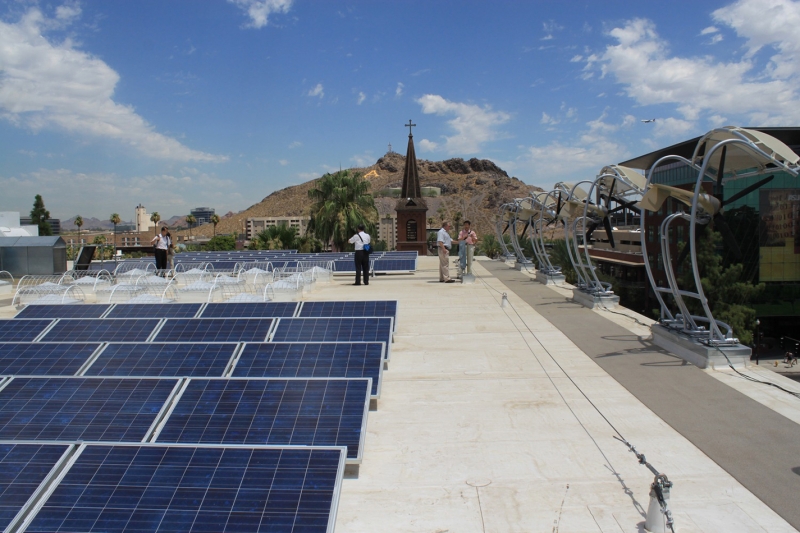 Arizona State University's Global Institute of Sustainability: A 'recycled building' featuring a hybrid renewable energy system with roof-mounted photovoltaic panels and parapet-mounted wind turbines. The project is LEED Gold certified.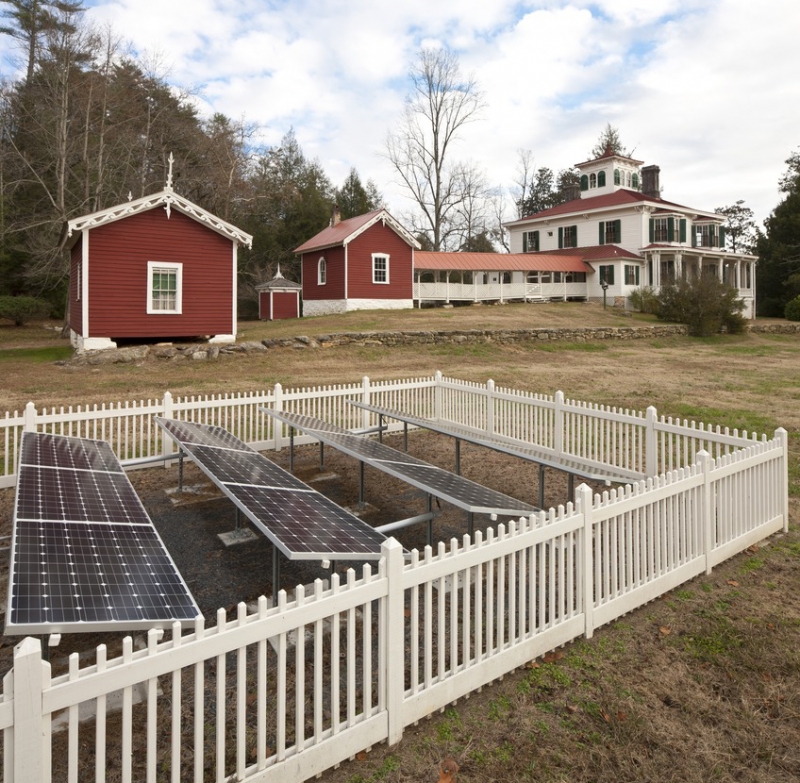 Hardman Farm: A historic preservation project for the State of Georgia restored the building's passive cooling strategies and replaced a former vegetable garden with a new 'solar garden' of photovoltaic panels. The project is LEED Gold certified.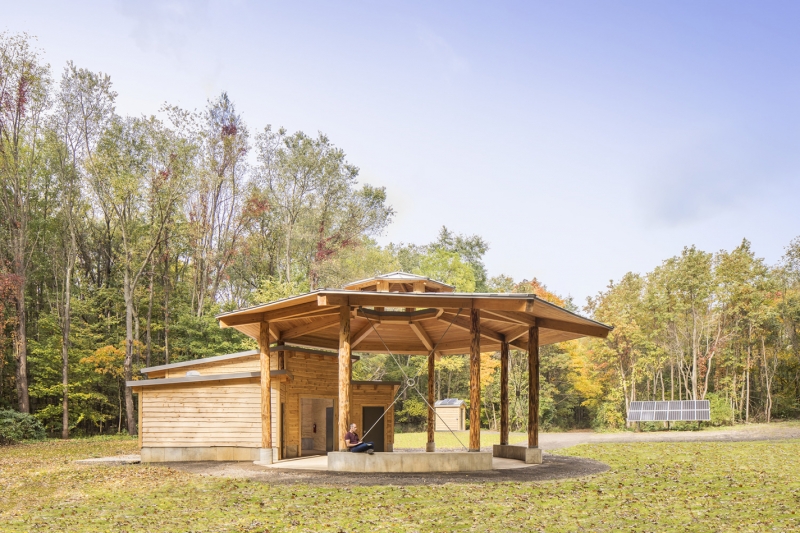 Kalamazoo College's Batts Pavilion: A fully off-grid ecological education pavilion on a formerly degraded site in the College's Lillian Anderson Arboretum. The Net Zero project uses solar panels to fulfill its limited energy needs.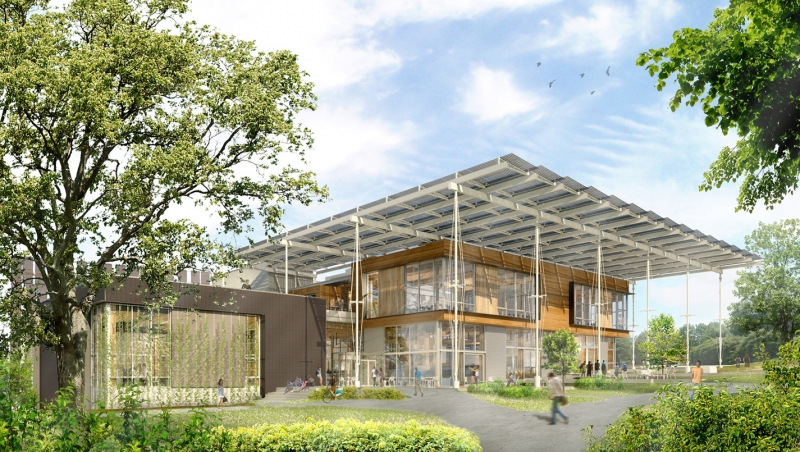 Georgia Institute of Technology's Kendeda Building for Innovative Sustainable Design: When the Kendeda Building opens this fall at Georgia Tech it will not only meet the programmatic needs of the university, but will also be a net exporter of renewable energy, producing more energy than it needs to operate with its roof-mounted solar array. The project is targeting Living Building Challenge and LEED Platinum certification.
Comments
---