Sustainability in Multifamily Housing: Energy and Carbon
Solutions to Energy and Carbon Management Through a Construction Boom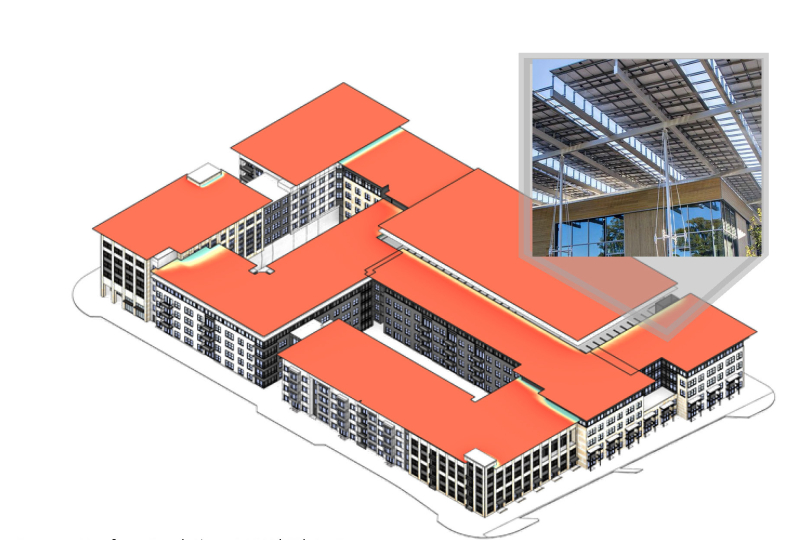 According to reporting in mid-2021, new-home construction has lagged historic trend for more than two decades, and it is estimated that supply is now behind demand by 6.8 million units. This supply shortfall has only been exacerbated by the recent COVID-19 pandemic.
Solutions bridging this gap cannot ignore two essential ingredients: affordability and sustainability. While all types of housing are important, we see greater uptake of multifamily in urban areas due to scarcity of land and people's need to live and work closer to basic services. Similarly, while there are several facets to sustainability in housing, the magnitude of construction expected in the next 40 years makes related embodied and operational carbon emissions vital to architecture's role in fighting climate change. For these reasons, this post will focus on multifamily housing, specifically on energy and carbon.
Some challenges and solutions inherent to multifamily project energy analysis, design, construction, and operations: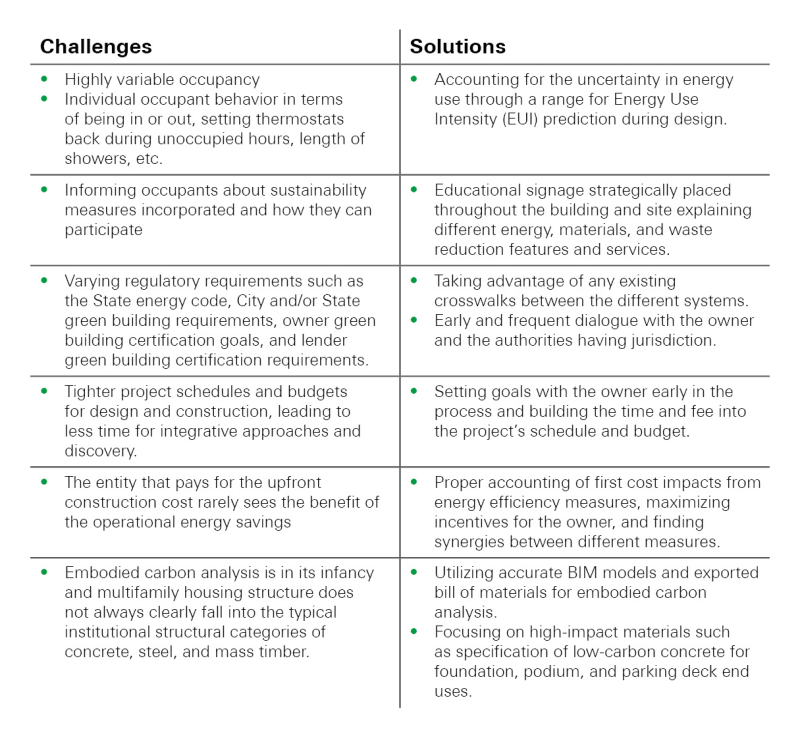 On a recent project, we are benchmarking embodied carbon impacts and identifying strategies to minimize embodied carbon intensity of the project. Concrete, gypsum and plaster, and fenestration have emerged as the highest impact areas.
We are working closely with the structural engineer to incorporate low-carbon concrete specifications that offset high-embodied-carbon Portland cement with lower-embodied-carbon Supplementary Cementitious Materials (SCMs) and utilizing carbon sequestration technologies available in the market for concrete.
Early analysis of different design options and their impact on operational energy use/EUI and onsite solar potential have helped the owner with picking from a menu of options. Zero energy or not, we are beginning to eliminate combustion and make projects all electric, so they are ready for a future emissions-free grid.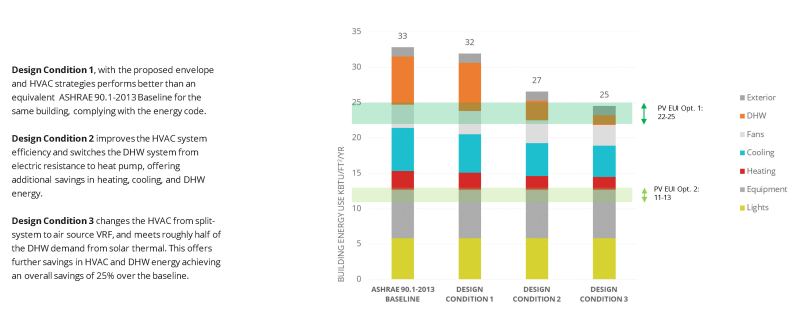 We have relied on and continue to rely on New Building Institute's Multifamily Guide for energy efficiency measures and are reviewing the recently published ASHRAE Advanced Energy Design Guide for Zero Energy Multifamily Buildings for use on future projects.
Comments
---