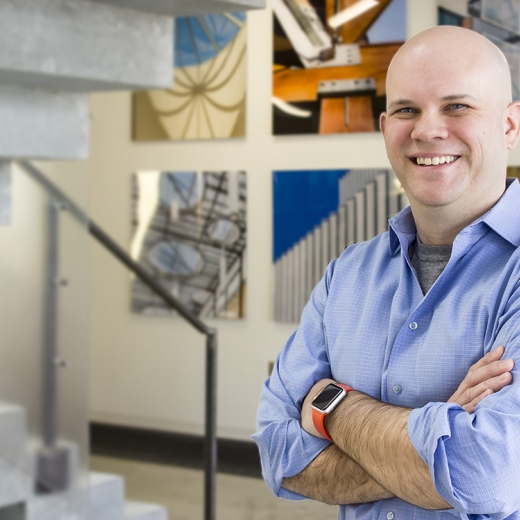 Josh Andrews
AIA, LEED AP, GGP
Design Principal who leads the design for a diverse group of clients and projects with significant expertise in higher education facilities focusing on science & technology, active learning, student life, and historic preservation, as well as K-12 and corporate projects.
As the co-leader of LAS's Design Forum, he is passionate about design culture and its impact on the overall firm.
Received both Master of Architecture and Bachelor of Science in Architecture from the Georgia Institute of Technology.
AIA Political Action Committee Board Member (2013).
Practicing Architect since 2000.
Facilities Chair and on the Board of Directors for The Museum School of Avondale Estates (2010-2017).
Recipient of the Leadership Award for Community Service for transitioning The Museum School of Avondale Estates from modular units into their permanent home in a renovated, abandoned school building (2013).
Board of Trustees Member (2017-present) and Administrative Board (2010-2013) at Decatur First United Methodist Church.
L.E.A.D. (Leadership, Education, Action, & Direction) Atlanta graduate (2010).
Actively involved in soccer, lacrosse, and cooking in Avondale Estates, where he lives with his wife and two children. Is an avid Atlanta United and Atlanta Falcons fan.