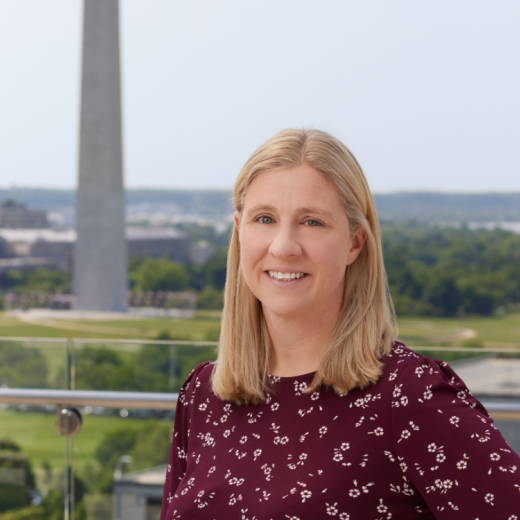 Beth Hylton
RA, LEED AP
Senior Associate and Project Manager in the Washington, D.C., office with more than 20 years of experience working on complex government, workplace, higher education, and housing and mixed-use projects.
Passionate about sustainability and regenerative solutions.
Registered Architect and LEED Accredited Professional with specialties in BD+C, EB:OM, and ND.
Studied Architecture at Washington University in St. Louis.
Has lectured internationally on sustainable design and has served as a lecturer and guest critic for architecture studios.
Enjoys traveling, coaching soccer, and watching her three children learn and grow.